SketchAR for Android is a novel drawing application thanks to augmented reality (AR) technology that was released for free on the Play Store. If you are a lover of painting, SketchAR for Android is worth installing on your device.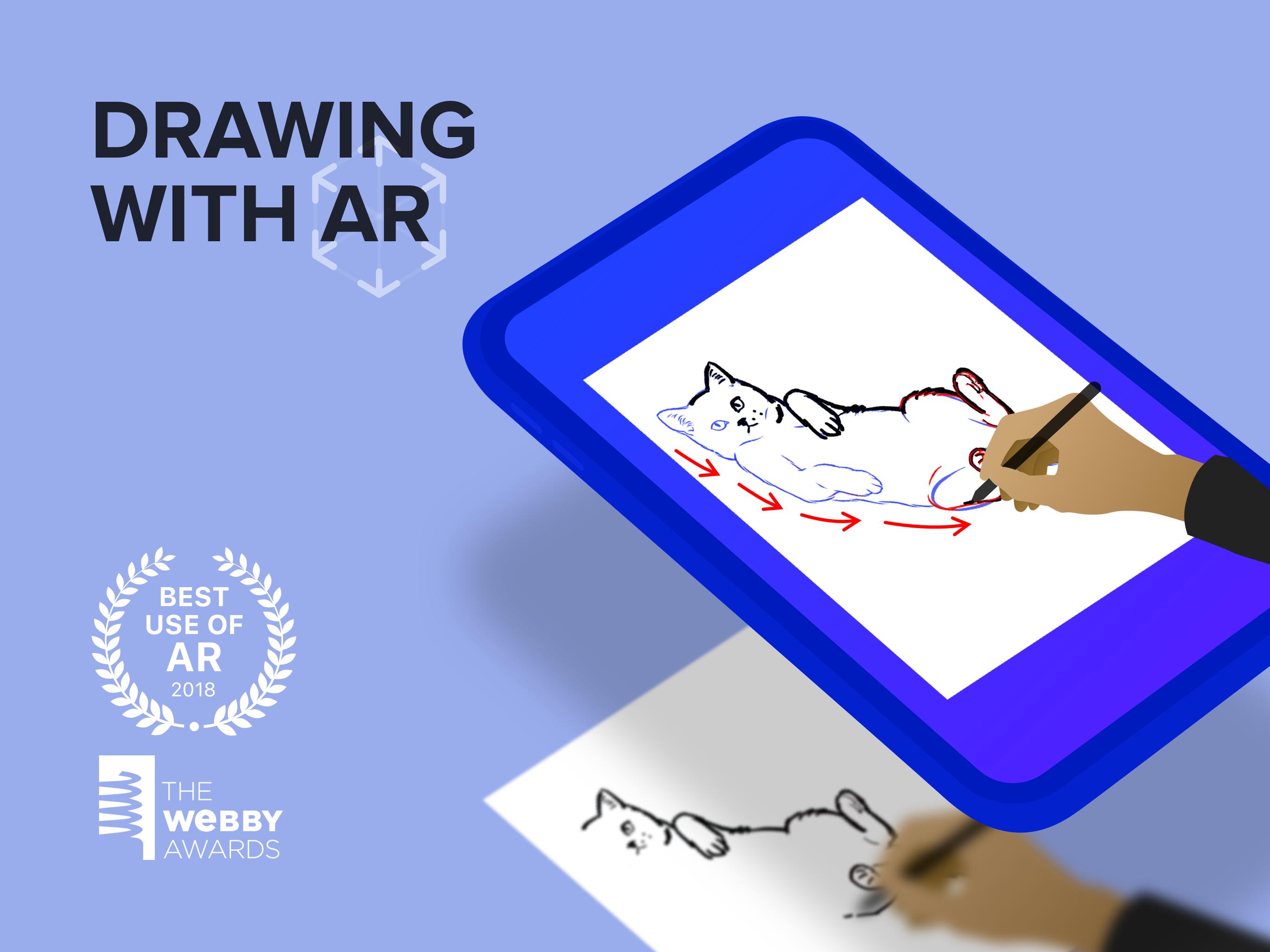 SketchAR for Android - Augmented reality painting application
Download SketchAR drawing app for Android
SketchAR is specially designed for those who love to draw but have never been able to draw a perfect picture. In addition, this application is also extremely useful for professional artists. SketchAR for Android provides the simplest and most convenient way to trace sketches on any expected surface. can.
Important Note:
If you want to draw on large surfaces such as a wall or large canvas, you must use a smartphone with TANGO technology, such as the Asus ZenFone AR Lenovo Phab2Pro
For other smartphones, SketchAR for Android only works correctly on A4 and A5 paper sizes
Tips for using SketchAR for Android
A well-lit environment: Every AR technology requires a room with good lighting
Irregular circles : The drawing can be a little weird but If it's too disproportionate, then SketchAR for Android won't be able to recognize it
Always let the Circles appear in front of the camera
Don't forget to use the clipboard or a piece of paper when sketching
SketchAR for Android is currently in beta. Its version varies by device but seems to work fine on Android smartphones.
If you have comments or suggestions about SketchAR for Android, users can send an email to: hi@sketchar.tech.

SketchAR helps you use images in your library to draw pictures
Changes in the new version of the free SketchAR painting app for Android
Fix camera blur on all devices
Easier to hit the "yes" button in project save notifications
Fix the wrong aspect ratio on the front camera in the photo gallery on some devices
Overall, SketchAR for Android is a relatively good augmented reality painting application. Now, you just need to take pictures of all the objects you want to draw, and then follow the instructions of the application, you can manually draw the work you want. So great isn't it? If you are interested, you can click the download link below to download SketchAR for Android for free on the Play Store.
Phuong Tran
.