Grand Theft Auto: Vice City for iOS 1.8 - a blockbuster in the genre of street robbery racing game, is a novel blend of many popular mobile games like action, shooting, racing, simulation... now on sale on the App Store for only $4.99.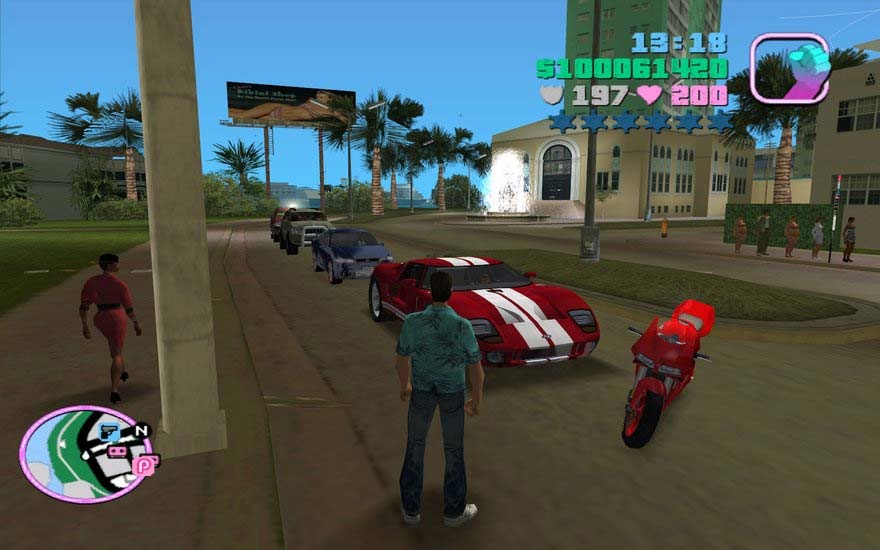 Grand Theft Auto: Vice City brings you back to Vice City in the 80s. The game recreates the image of the underworld and the confrontation between gangs and factions in the world. Mafia. The game contains a lot of violence and adult scenes, so it is not suitable for children. In the game, gamers will be immersed in fierce motorcycle and car races, shooting, fighting... to compete for territory and power in the vibrant Vice City. Besides, the gangs also use a variety of modern vehicles such as helicopters, ships... to attack from all directions, face down and win.
The background in GTA Vice City for iOS is the 80s of the last century. Gamers can easily see through the fashion style and combat environment in the game. Vice City is a seaside city with a lot of changes and constant development. Gamers will choose factions to join the army, complete the task of looting wealth and winning.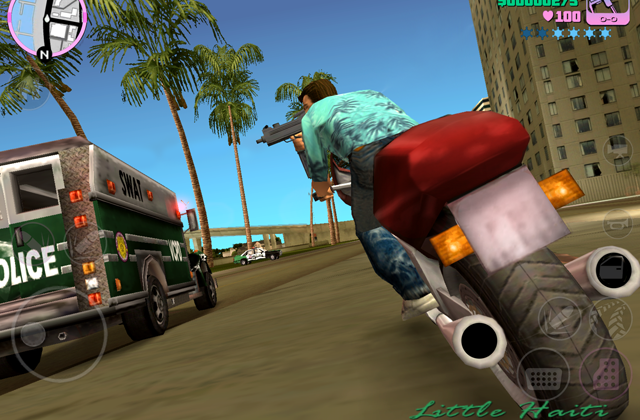 Grand Theft Auto: Vice City is the 10th anniversary of the Grand Theft Auto game series by Rockstar Games released to players worldwide. With improvements in graphics, control systems, and new features, the game has welcomed the enthusiastic response of mobile gamers, or not inferior to previous versions.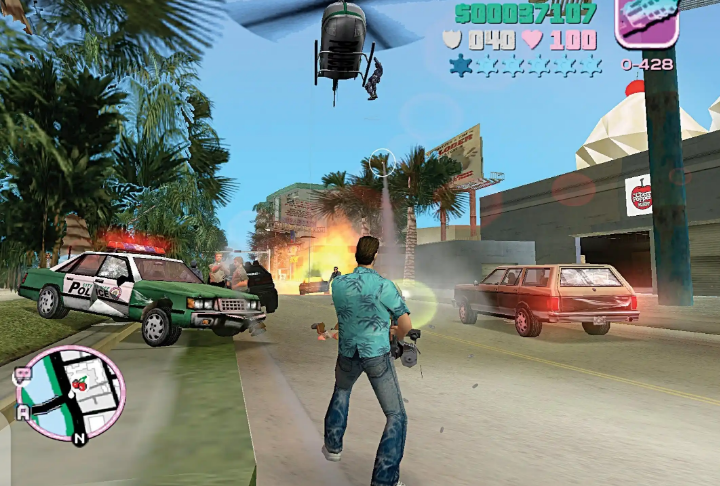 The main feature of Grand Theft Auto: Vice City
Updated with beautiful graphics, character lines, and brilliant lighting effects.
More precise targeting and firing options.
Customize game controls.
Support to save games on iCloud.
Join great campaigns with hours of exciting gameplay.
Supports devices with Retina, HD screens.
Use iTunes music as a game soundtrack.
General application for iDevice devices, support iPhone 4, iPhone 4S, iPhone 5, iPad, and iPod Touch 4th, 5th, 6th generation.
Interface languages: English, French, German, Italian, Japanese, Korean, Russian, Spanish.
Nhat Nguyen
.