Touchpad Blocker is a free and useful tool that provides provide a mechanism to automatically enable or disable the Touchpad on your laptop.
If you use the Touchpad (the keyboard available on the laptop) to both control the mouse and type text, you must be I will have a lot of trouble. However, if you turn it off, every time you want to use mouse movement, you have to press the button to open it again, which is quite cumbersome. Therefore, to simplify all operations and still maintain good productivity. For work, you should use a tool, making the use and disabling of the Touchpad happen completely automatically and more easily.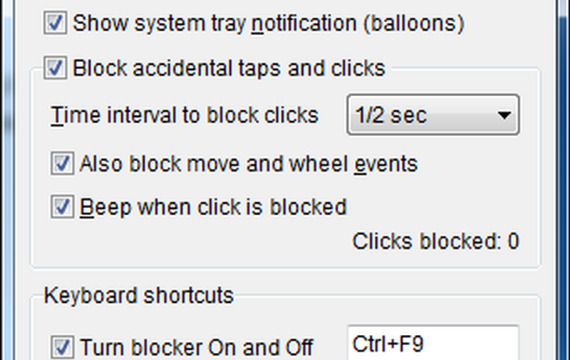 Section Touchpad Blocker software will automatically deactivate the touchpad while you are typing. So you won't accidentally hover the wrong mouse or move a piece of text. This feature helps users focus on typing work. If you have a very sensitive trackpad, you can consider using this software.
The process of detecting typing activity and automatically turning off the keyboard. only takes a few seconds. However, users can deactivate this software immediately if they want. In addition, you'll be able to choose the notification sound when Touchpad Blocker locks the touchpad, choose a key combination to lock, and choose whether to run an app at startup. Not only that, this program also disables the trackpad so you can't use the scrollbar.
Updated in the latest Touchpad Blocker:
Fix onscreen keyboard issues
No longer intercept mouseup events
Thuy Van
.